4 Reasons Why You Should Make Your Kansas Home Smart
Discover the Amazing Benefits of Smart Home Automation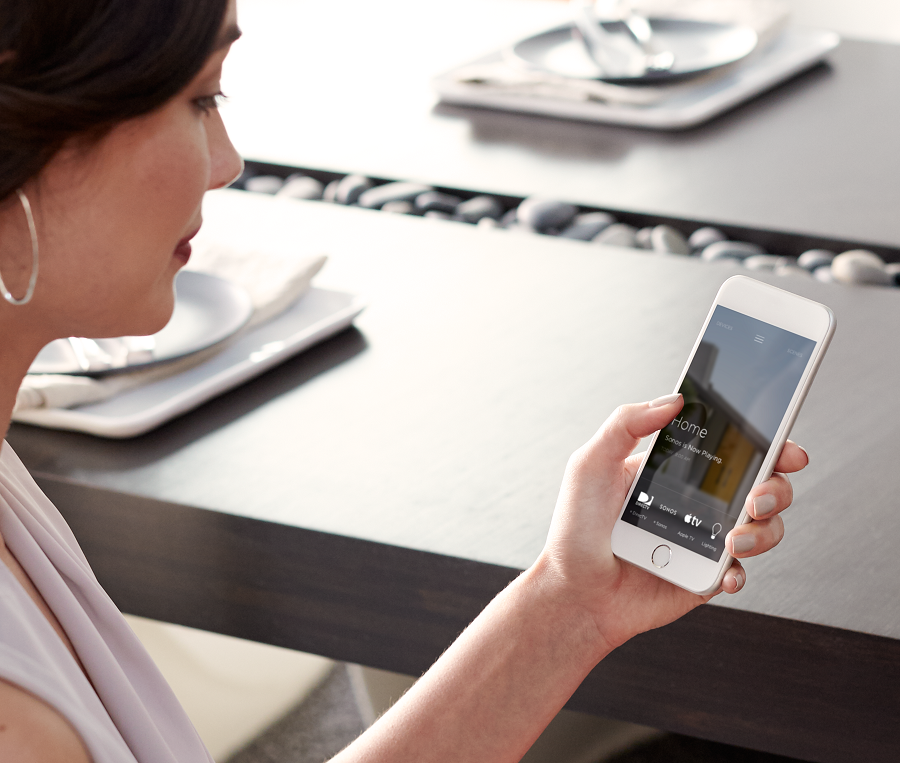 When you are building or renovating your Wichita, Kansas home, you have a lot of options. It can be overwhelming at times choosing the right design, look and style. While picking the perfect furniture piece or artwork is important, installing the right technology is just as crucial. If you haven't considered turning your property into a smart home, we encourage you to read this blog and learn about all the benefits. Smart home automation is luxurious, but it is also practical. You'll save time, energy and have some fun too. Keep reading to learn more.
SEE ALSO: Enhance Your Wichita, Kansas Home with Lighting Control
Decrease Clutter
Enjoy your favorite music and movies without having to deal with obtrusive technology. Hide all your entertainment sources (including stereos, cable boxes and Blu-Ray players) in one room and distribute them to different speakers and TVs in your home through your audio/video system. With in-wall speakers and hidden televisions, your technology stays out of view unless you're using it, allowing you to fully showcase your personal interior design style.
Save Energy
Home automation can help you cut down on energy costs. Bringing all your subsystems together allows you to better monitor and control your energy usage. You can follow a budget by adjusting the lights, shades and thermostat with custom controls that automate the technology at specific times. Or install motion sensors that link to your lighting to ensure everything is turned off in unoccupied rooms. Your shades can also communicate with your thermostat to help regulate the temperature in your home. Program the shades to close every day at noon to cool your house and take pressure off your HVAC. Every smart feature of your home will work together to make the most of your resources.
Update Lighting
While updating your home, it's also good to consider replacing old, large recessed lighting with small aperture LED lighting. LED lights not only help you save energy, money and time replacing bulbs, but they also create a brighter, yet soft, light in your home. And while you're updating those fixtures, you can add smart controls. Being able to turn all your lights on and off with the press of one button on the wall or your phone will help you save time and electricity. This is a simple change you can make that will drastically improve your house for the better.
Add Security
Few aspects of your home rely on communication as much as your security system. This is why a smart security system can bring a new sense of comfort and safety to your family. Motion sensors can trigger lights and alarms to come on when suspicious activity is detected. Even when you're away from home, you're in full control. With a smart home app and strong network connection, you can monitor your home from anywhere in the world. Whether you want to lock a specific door or access video camera footage, you can do it all remotely from your smartphone or tablet.
Personalize Your Home
A gorgeous piece of artwork makes a big statement, but a smart home system personalizes your house in a unique way no painting can. A properly installed automation system facilitates your day-to-day living by anticipating your needs with pre-set scenes matching with your daily routines. Imagine that every weekday morning a "Wake Up" scene kicks in at 7 a.m. and opens the shades, slowly turns on the lights and begins playing your favorite music to ease you into your day. At night, a "Good Night" scene ensures all the lights are turned off, the doors are locked and the shades are closed once your family has gone to bed.
Let Turner Home Technologies make sense of all the technology in your home with a comprehensive smart home automation system designed to meet your family's distinct needs. Contact us today to get started! Call (316) 722-4663.